House a Grayle
From Codex
Jump to navigation
Jump to search
This manuscript is a stub. You can help the Library by expanding our knowledge of it.
A Grayle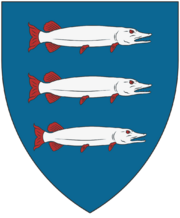 The House a Grayle was created for the Grayling by Armyn Maigher, King of the Isles after he took the Oaken Keep and captured the Sunnish King, Altayn a Tair, at the Battle of the Black Toll. Armyn created the noble family with the intent of cementing his influence in the Sunnish Midden.
The house was primarily known for Roylan, of course, but also included his mate, Catnip.